Mr Agrawal was one of the first surgeon's in the UK, as well as the first ophthalmic surgeon in the East Midlands to implant the PRESERFLO™ MicroShunt. He is part of a national collaborative study group reporting on the effectiveness of the PRESERFLO™ MicroShunt glaucoma drainage system in a large scale number of glaucoma patients.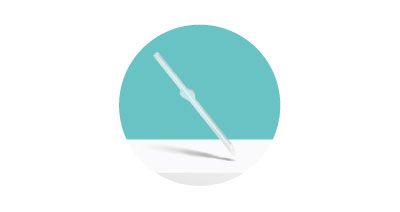 The PRESERFLO™ MicroShunt is suitable for patients with primary open-angle glaucoma where the eye pressure (IOP) remains uncontrolled whilst on maximum tolerated medical therapy and/or where glaucoma progression warrants surgery.
The PRESERFLO™ MicroShunt is a small, tube-like drainage device made of a soft, flexible biomaterial that conforms to the curve of your eye. It is used to control IOP by creating an escape tunnel for any excess fluid from inside the eye to safely drain into a small blister, or filtering bleb, under the top eyelid. This will help to relieve pressure and prevent any further damage to the optic nerve. The implant itself measures 8mm in length, and less than 1mm in thickness and has a winged design. These dimensions ensure the correct rate of fluid flows out of the eye, while the wings help to secure the device and prevent leakage.
After local anaesthesia has been given to the patient, one end of the PRESERFLO™ MicroShunt IRIS tube is inserted into the anterior chamber of the eye. The rest of the tube is tucked away under the protective membrane that surrounds the eye. This creates a small escape tunnel allowing the fluid to drain away into the space under the protective membrane, to form a filtering bleb. A special anti-scarring agent is applied to the protective membrane to help prevent scarring and maintain the patency of the filtering bleb. The protective membrane is then securely closed with small sutures.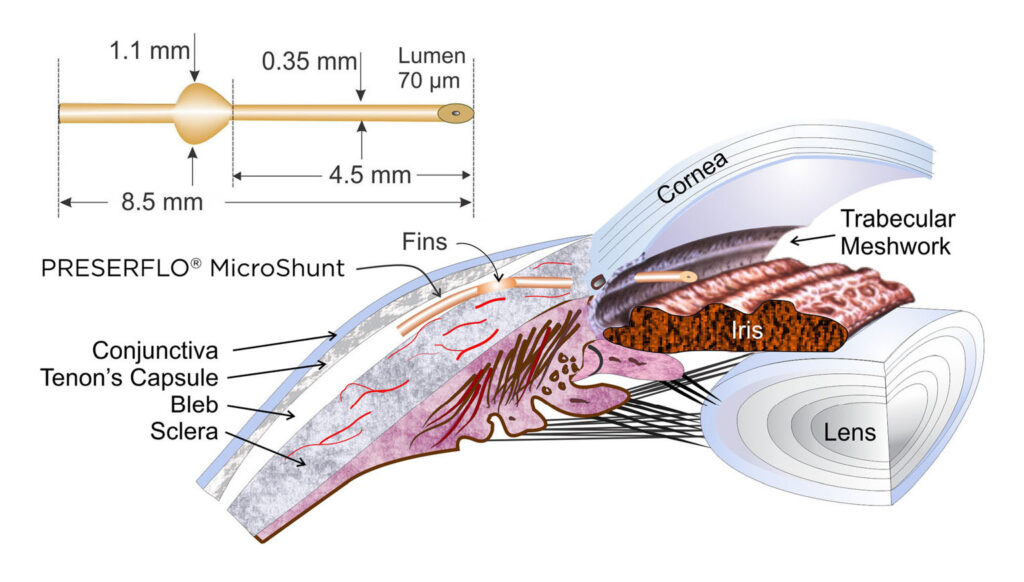 Compared to more traditional filtering surgeries such as trabeculectomy, the procedure itself is less invasive and has a shorter surgical time in comparison. The surgery is often completed within 20-30 minutes, with a much quicker recovery time for the patient. There is less impact on the patient's vision and often fewer post-operative appointments and interventions are required.
Further Information Required?
Ms Sonia Bettles
Email: sonia.medsec@gmail.com
Tel: 01926865901